Market Numbers as at Aug 19, 2022 || MARKET CLOSED
Are You a Company?
We introduce small & medium-sized companies to a network of specialist advisers.
NASD Benefits
We are value focused. Find out more about the benefits of joining NASD Exchange
Are You an Investor?
Depending on your objectives we have a market and a network of specialist advisers.
Security of the Week
VFD Group PLC
Trader of the Week
Afrinvest Securities Limited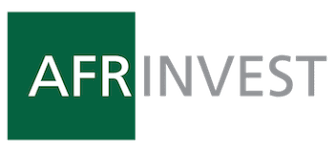 Traded ₦24.7 million Week 7
Our Markets
OTC Securities Exchange
Listing & Trading of the shares of public companies (PLCs)
Enterprise Portal
Platform to seek and provide capital for businesses in all stages
Crowd Funding
Crowdfund projects with structure
N-DSP
Listing and Trading of Digital Securities Assets.
Market Stats As At Aug 19, 2022
NASD OTC Exchange Snapshot
Top Trades By Volume (YTD)
Top Trades By Value (YTD)
| Parameter | Current | Change |
| --- | --- | --- |
| NSI | 754.04 | — 0.00 |
| Mkt. Capitalization (TN) | 992.63 | — 0.00 |
| Volume Traded | 57,506 | ▼ -99.55 |
| Value Traded | 10,516,761.96 | ▼ 99.66 |
| Deals Executed | 6 | ▼ 50.00 |
| SYMBOL | VOLUME | VALUE (₦) |
| --- | --- | --- |
| SDAGMBANK | 2,281,681,643 | 1,186,542,008.00 |
| SDCSCSPLC | 686,492,685 | 14,238,391,908.00 |
| SDFOODCPT | 147,843,214 | 128,426,027.00 |
| SDNASDPLC | 49,406,028 | 555,378,857.00 |
| SDCITITRUST | 45,546,376 | 343,005,722.00 |
| SYMBOL | VOLUME | VALUE (₦) |
| --- | --- | --- |
| SDCSCSPLC | 686,492,685 | 14,238,391,908.00 |
| SDVFDGROUP | 23,812,260 | 6,413,195,104.00 |
| SDFCWAMCO | 13,974,320 | 1,665,705,436.00 |
| SDNDEP | 6,403,919 | 1,337,631,120.00 |
| SDAGMBANK | 2,281,681,643 | 1,186,542,008.00 |
| Symbol | Last Close Price | Current Price (₦) | Change (₦) | % Change |
| --- | --- | --- | --- | --- |
| Symbol | Last Close Price | Current Price (₦) | Change (₦) | % Change |
| --- | --- | --- | --- | --- |
Get the latest price list and more information, click button below
Please note that historical price data is available on NASD Data-Portal
Jump to Bonds on our Market Statistics page
Announcements
Market News
Corporate Disclosures
Events
Videos
Analyst Reviews
Featured Partners